Adobe Illustrator CC 2019 v23.0.2
08.02.2019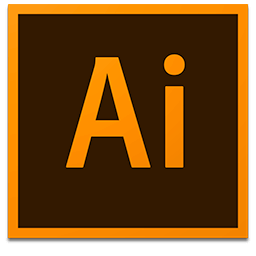 Illustrator CC – это принятое в качестве отраслевого стандарта программное обеспечение векторной графики, широко используемое дизайнерами в различных областях – цифровой графики, иллюстраций и печати – при разработке любых видов мультимедийных ресурсов: печатных материалов, интернет-содержимого, интерактивных средств, видеороликов и мобильных приложений.
Представляем самую мощную и удобную версию Illustrator®. Новый инструмент «Изменение текста» содержит расширенный набор функций управления набором текста, включая перемещение, масштабирование и поворот отдельных символов с возможностью изменения шрифта или копирования в любой момент. Illustrator CC позволяет предоставлять доступ к результатам работы непосредственно из приложения и синхронизировать цвета с Adobe® Kuler®. Соберите все свои работы воедино.
Что нового:
Version 23.0:
Note:
Now requires OS X 10.12 or later.
Freeform gradient:
Powered by Adobe Sensei
Illustrator now offers a new gradient type called Freeform, which provides new color blending capabilities to create richer and photorealistic gradients that look more natural. Freeform gradient provides you the flexibility to create color stops at any place in your object. You can add, move, and change the color of color stops to seamlessly apply gradients to objects. Creating a freeform gradient fill is a simple and efficient way to create a smooth color gradation
The Freeform gradient type can be applied in two modes:
Points: Use this mode to create color stops as independent points in the object
Lines: Use this mode to create color stops over a line segment in the object
Global editing:
Powered by Adobe Sensei
Illustrator now provides a new Global Edit option, which lets you edit all similar objects globally in one step. This feature comes handy in situations when multiple copies of an object, such as a logo, are present in the documents. To manually edit all such objects one-by-one can be difficult and time-consuming task, and may lead to errors. The Global Edit option helps you edit them globally in a simple and easy manner. You can also use this option to edit similar groups
Visual font browsing:
The Character panel now includes the following new and enhanced options:
A new tab Find More is provided to let you browse thousands of fonts from hundreds of type foundries from within Illustrator, activate them instantly, and use them in your artwork. Activated fonts are available for use in all Creative Cloud applications
More sample text options are now available in the drop-down list. You can also select a text on the artboard to use as sample text. You can control the size of sample text by selecting the sample text size options
The Show Similar Fonts and Add to Favorites options are available inline for every font. These are displayed when you hover over a font
The Fonts Classification filter is now a drop-down list that shows a sample of the font types, instead of just the font type name
A new Apply Recently Added filter is provided to filter all fonts that are added in the last 30 days
Customizable toolbar:
Illustrator now provides two toolbars - Basic and Advanced. The Basic toolbar contains a set of tools that are commonly used while creating illustrations. All other tools are available within the toolbar drawer that you can open by clicking the Edit Toolbar button (...) at the bottom of the toolbar
The Advanced toolbar is a full-fledged toolbar that you can open by choosing Windows > Toolbars > Advanced or select Advanced in the drop-down menu of the drawer
You can also create your own custom toolbars. In any toolbar, you can add, remove, group, or re-order tools according to your requirements
Presentation mode:
You can now display the current Illustrator document in a full-screen presentation mode. In this mode, the application menu, panels, guides, grids, and selections are hidden. It is a non-editable mode, in which you can only view and browse through artboards using the arrow keys. Use this mode to present your design ideas
Trim view:
Illustrator now provides a new view mode called Trim View, which is useful for previewing how a design would look without guides, grids, or elements that extend beyond the edge of the artboard. In this mode, any artwork falling outside the artboard is clipped and all non-printing objects on the canvas, such as grids and guides is hidden. You can continue to create and edit your artwork in this mode
Scalable user interface:
You can now scale the user interface of Illustrator based on your screen resolution. When you launch Illustrator with updated preference settings, it identifies your screen resolution and adjusts the application scale factor accordingly. You can scale the user interface on your screen using the user interface preferences dialog
Faster zoom:
The overall zoom performance in Illustrator has been significantly improved. For complex artworks, a temporary raster is now used to enable a faster zooming and panning experience
Content-Aware Crop:
Powered by Adobe Sensei
(Only on Windows 64-bit and macOS) When you select the Crop Image option to crop an image on the artboard, Illustrator now identifies the visually significant portions of the selected image. A default cropping box is then displayed based on this identified portion of the image. You can adjust the dimensions of this cropping box if needed. Once you are done, you can click Apply in the Properties panel or press Enter (Windows) or Return (macOS) to crop the image
Actual size preview:
When you choose View > Actual Size, Illustrator now sets the actual size of the display elements irrespective of your monitor size and resolution. When you perform a 100% zoom for a document, the size of every object in the document is the actual representation of the physical size of the object. For example, if you open a new artboard of A4 size and click Actual Size, the artboard size is changed to an actual A4 sheet
Puppet Warp enhancement:
Powered by Adobe Sensei
Illustrator now identifies the best areas to transform your artwork and automatically add pins to the artwork. You can also add or delete pins if you want. This feature is enabled by default when the Puppet Warp tool is selected. To disable this feature, deselect the Enable Content Aware Defaults option by choosing Edit > Preferences > General
Home screen:
When you launch Illustrator, it now displays a Home screen, which includes the following:
A wide range of tutorials to help you quickly learn and understand the concept, workflow, tips, and tricks
Popular presets to get you started with the new documents quickly
Display and access to your recent documents
Create New button to create a new document and Open button to open an existing document
The contents of the Home screen are tailored based on your familiarity with Illustrator and your Creative Cloud membership plan
Enhanced Properties panel:
The Properties panel now includes the following new controls:
Variable font options
Delete icon for single effects
Width Profile option to set width profiles
Corner option to change the curve of anchor points
Blend Option for blending objects
Merge Live Paint button to merge Live Paint groups
Animated zoom in Outline mode:
In the previous Illustrator versions, when you viewed your artwork as outlines or paths, Illustrator automatically switched from the GPU Preview mode to the CPU Preview mode
Now, the Outline mode is GPU enabled. Viewing artwork in the GPU Outline mode displays smoother paths and reduces the time it takes to redraw the complex artwork on high-density display screens
Снимки экрана:
Процедура установки и лечения
Внимание! У Вас нет прав для просмотра скрытого текста.
Версия:

Adobe Illustrator CC 2019 v23.0.2

Разработчик:

Adobe Systems

Системные требования:

macOS 10.12 или более поздняя версия, 64-разрядный процессор

Язык интерфейса:

Русский, Английский, Немецкий, Французский и др.

Размер:

2.41 GB
Вернуться на предыдущую страницу
Похожие новости
Теги