The Foundry MODO 12.2V1
11.01.2019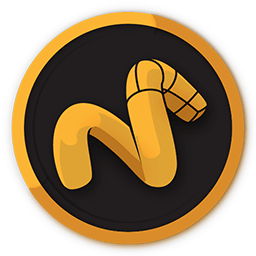 MODO является полным решением для исследования дизайна, создания контента для игр, анимации персонажей и производства качественных рекламных изображений. Созданный для художественных рабочих процессов, MODO позволяет достичь легкого создания цифрового контента и дизайна. Художники и дизайнеры могут свободно исследовать и сосредоточиться на творческих усилиях, которые максимизируют качество продукции за меньшее время.
Основные возможности:Modeling
Engineered for speed and creativity, and featuring award-winning MeshFusion Boolean tools, MODO's flexible modeling toolset is ideal for both freeform organic models and precision final production meshes.
UV workflows
MODO's industry-leading UV tools are tightly integrated with modeling and sculpting functions, offering a powerful workflow for creating and editing both regular and multi-tiled UDIM UVs.
Sculpting
Bring your artistic expression to 3D modeling as you use MODO's intuitive, fully integrated brush-based sculpting tools to quickly rough out volumes and add multiple levels of fine detail.
Painting
Create detailed textures directly on your 3D model with MODO's extensive range of integrated paint tools that include pressure-sensitive brushes, image-based stencils, masking and curve snapping.
Rendering
MODO's production-proven physically-based renderer offers a rare blend of speed and quality to create stunning, photorealistic imagery that challenges the industry's best. Unlimited network rendering is included.
Bakin
g
Review your textures as you bake, and watch them refine progressively; tweak settings and make surface changes without waiting for a final render; store bake-related parameters for reuse with different assets.
Rigging
Featuring a nondestructive, nonlinear toolset and fully integrated modular workflow, MODO's flexible node-based rigging system lets you easily create, edit, manage and reuse complex character rigs.
Animation
Incorporating traditional animation techniques applied in innovative ways, MODO's animation framework is highly customizable to meet the most demanding of production challenges.
Effects
MODO's rule-based, directable particles work together with the fully integrated rigid and soft bodies and procedural shattering to let you create compelling dynamic simulations in less time.
Hair and fur
MODO lets you create and manipulate realistic hair, fur, grass, feathers and other fibre-based effects as actual geometry that can be sculpted, shaded and rendered directly in your scene.
Camera and projection tools
MODO's advanced tools for virtual camera creation and digital matte painting are perfect for set extensions and product placement shots, while the spherical camera rig lets you work with 360° video.
Presets
With MODO's flexible and efficient preset system, you can save selected parts of processes or content for reuse elsewhere, or for sharing useful techniques or approved assets with other team members.
Collaboration and customization
With extensive file format support, asset-sharing workflows and complete customizability, MODO offers production teams the combination of effective collaboration and individual efficiency they require.
Снимки экрана:
Версия:

The Foundry MODO 12.2V1

Разработчик:

The Foundry

Системные требования:

OS X 10.9 или более поздняя версия

Язык интерфейса:

Английский

Размер:

781.98 MB
Вернуться на предыдущую страницу
Похожие новости
Теги