Franzis COLOR projects professional 6.63.03376
02.10.2018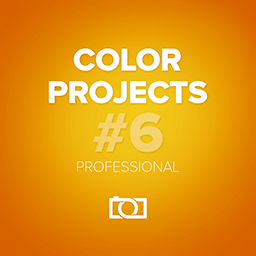 Программа предлагает уникальные новые возможности конвертирования цифровых фото в удивительные произведения искусства благодаря интеллектуальным инструментам, эффективной и четкой организации рабочего процесса.С помощью эмуляции фильма вы сможете улучшить портретное фото и придать изображению образ классического кинофильма. Превратите свои фото в завораживающие снимки, независимо от их тематики.
Редактор "вытаскивает" всю информацию о яркости и контрастности, которую показал реальный мир, а не только его часть, как делают это цифровые камеры. Гладкие градации цвета и тональными значениями, а также в темное время суток, как в ярких поверхностей гарантируют высокое качество результата даже для сложных предметов и условий освещения. Предлагает уникальные и новые возможности для преобразования цифровых фотографий в удивительные произведения искусства, используя «умные» инструменты, а также эффективный и предельно ясный рабочий процесс.
Что нового:
NEW: Creative image editing with 208 handmade image looks in 10 categories
NEW: 181 expert filters with sensational new lighting effects such as light frames, Kirlian lights, light bokeh and fireworks
NEW: Categories like Photo Styles and Light FX
NEW: SmartMask filter for intelligent, automatic masking of effect areas
NEW: Create your own photorealistic textures with the texture converter
NEW: Soft skin filters for stunningly beautiful portraits
NEW: Supersampling contour protection in the intelligent color space
NEW: Color Normalization automatically removes color casts when loading images
Selection and mask brush with automatic, precise edge detection
Filter plug-in for Adobe Photoshop® and Lightroom®
Includes free plug-in for Adobe Photoshop and Lightroom
Easy for beginners, completely for experts!
With the clearly structured high-tech toolbox from COLOR projects 6 professional - 100% made in Germany - you make true masterpieces. You have the finely tuned presets on the left and the expert filters on the right. Arrange your favorite tools the way you want, even in 4K design.
Image composing for even better color image looks
Although the picture is perfectly exposed and the moment perfectly captured, you still want to use a different sky, for example, or otherwise manipulate your image? No problem, with the composing function of COLOR projects 6 professional simply replace complete image areas with areas from other images!
Includes Photoshop filter plug-in
Many ways lead to COLOR projects 6 professional, from now on also very comfortably from Adobe® Lightroom! New plug-ins for Adobe® Lightroom and Photoshop provide maximum comfort for your personal workflow. Simply select the desired image or image series in the Lightroom image database, export to COLOR projects 6 professional, edit and place the result image back into the database.
The new photo styles have added a lot of new looks
Let yourself be inspired! With the many new vintage, halftone and poster looks, you're guaranteed to find the right style for your photo. And best of all, you can combine the different picture styles with each other - so you get a whole lot of new different picture styles that you have created!
NEW: Texture module
With the new large texture module surfaces can be covered with completely new materials. This opens up completely new possibilities: stone walls turn into overgrown green areas, water surfaces become ice and trains can be decorated with graffiti. 64 textures are already included in a database, but you can also photograph your own texture and include it in the database.
With the new Kirlian lights you create fantastic lighting effects
COLOR projects 6 professional comes with two completely new categories that are all about extra light: Light FX and Kirlian. With a total of 38 new lighting effects make every photo an eye-catcher: Kirlian lights simulate bright edges of light on edges that look like small discharges and perfectly visualize fluorescent marine lighting.
Soft skin and smart masks
Brand new in this version: SmartMask filters for intelligent, automatic masking of effects and newly developed soft-skin filters for stunningly beautiful portraits. Choose the nicest look from the 23 portrait presets and briefly go over the problematic ones with the brush Skin, finished. The selection brush automatically detects the eye area and does not mask it. So the eyes are always nice and sharp!
Снимки экрана:
Установка
Внимание! У Вас нет прав для просмотра скрытого текста.
Версия:

Franzis COLOR projects professional 6.63.03376

Разработчик:

Franzis

Системные требования:

OS X 10.7 или более поздняя версия, 64-разрядный процессор

Язык интерфейса:

Английский

Размер:

451.73 MB
Вернуться на предыдущую страницу
Похожие новости
Теги