DxO ViewPoint 1.2.1
16.09.2013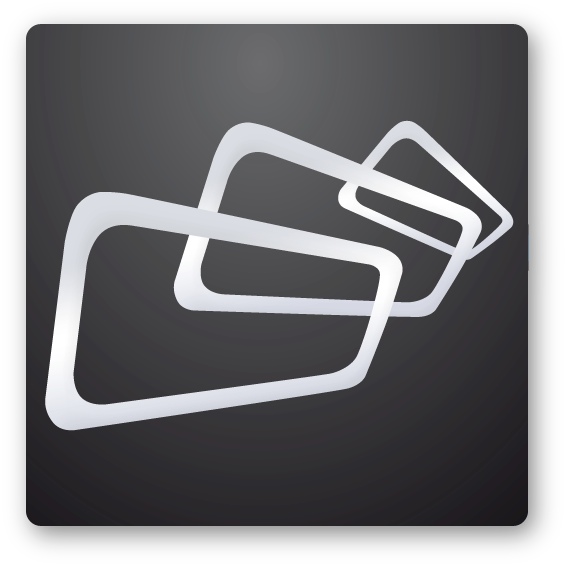 Программа для выравнивания пропорций фотографий сделаных на широкий угол. Конвертация RAW. Множество возможных корректировок фотографий. Достаточно сильные инструменты для обработки изображений. Плюс ко всему интуитивный интерфейс, в котором несложно разобраться любителю, интеграция с такими монстрами как Photoshop, Lightroom.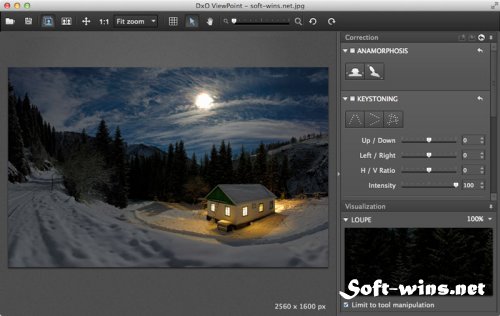 Correct distorted subjects
Restore the natural proportions of faces and bodies

Correct the distortion of subjects located at the edges of your photo — a frequent problem in photos taken with wide-angle lenses. You can apply a satisfactory correction in just one click: distorted bodies and faces are restored to their original natural proportions

Fix keystoning
Neutralize the convergent lines in your images

Simply place anchor points in your images to redress ungraceful convergent lines. Thanks to advanced setting sliders, you can virtually change the point of view of the scene, or fine-tune the intensity of the correction for an even more natural look.

Straighten the horizon
Achieve perfect compositions

Restore balance to your landscape photos by perfectly straightening a slanted horizon, or give your composition a creative look by rotating the image.

Automatic cropping
For optimal results

Preserve the best parts of your image regardless of the correction you apply: only DxO ViewPoint offers an exclusive automatic cropping feature.

Intuitive interface
Perfect images in just a few clicks

Comfort, precision, efficiency: the DxO ViewPoint workspace lets you quickly achieve the best possible results with a minimum of manipulations.

Perfect integration with your workflow
Plugins and standalone application

Don't change your work habits: DxO ViewPoint integrates perfectly with your workflow as a standalone application for Mac and Windows, or as a plugin for Adobe® Photoshop® CS3, CS4, CS5, CS6, and Adobe® Photoshop® Lightroom® 3 and 4.

Новое в версии 1.2.1:
DxO ViewPoint v1.2.1, DxO Labs' software solution dedicated to correcting distortions tied to the use of wide-angle lenses and to fixing problems with perspective, is now fully compatible with Adobe® Photoshop® CC and Lightroom® 5.

DxO ViewPoint v1.2.1 easily restores the natural shapes of subjects located on the edges of images – a distortion known as "volume anamorphosis" — and accurately corrects keystoning and other perspective problems frequently found in architectural and landscape photos. Based on DxO Labs' exclusive geometrical corrections, DxO ViewPoint v1.2.1 provides simple visual tools as well as advanced controls for applying spectacular corrections with unparalleled accuracy.

Expanded compatibility:

With just one license, DxO ViewPoint v1.2.1 can be used as a plugin for Adobe Photoshop and Lightroom, and as a standalone application.

Used as a plugin, DxO ViewPoint v1.2.1 integrates perfectly with Adobe Photoshop CS3, CS4, CS5, CS6, and CC, as well as with Lightroom 3, 4, and 5. The software allows photographers to preserve their usual work environment and habits. Among other things, DxO ViewPoint v1.2.1 's ability to save correction settings provides an extremely smooth workflow: users can save their settings to re-use the same corrections in just one click, even after backtracking and changing their image in the host application.

As a standalone application, DxO ViewPoint v1.2.1 lets users directly apply their corrections to their photos in just a few clicks.

DxO ViewPoint v1.2.1 for Windows and Mac is now available in the DxO Labs online store and at photo resellers.

Разработчик:
Вернуться на предыдущую страницу
Похожие новости