DEVONagent Pro 3.9.6
14.05.2017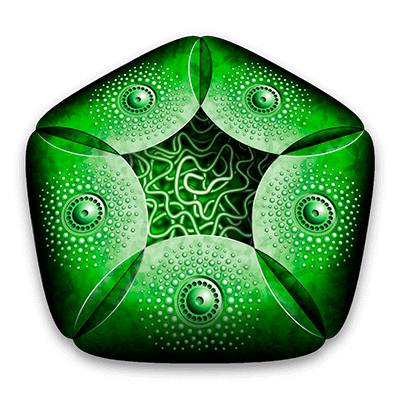 DEVONagent Pro - первый интелектуальный поисковик, поможет вам более эффективно искать в Интернете по нескольким источникам.
DEVONagent подключается сразу к многим поисковым системам и собирает данные, отсеивает мусор, и т.д. Он также сканирует ваши любимые веб-сайты и уведомляет вас, когда он находит то, что соответствует вашему запросу. Он даже может сделать все это, пока вы спите, и очень быстро. Результаты будут готовы, прежде чем налита ваша первая чашка кофе.
Оснащен собственным браузером, сохраняет результаты поиска (можно в PDF), отчеты, гибко настраивается. DEVONagent Pro это революция в поисковой системе!
Что нового
Version 3.9.6:
This maintenance release adds new plugins for the privacy-focused search engine StartPage as well as for searching PDFs with Google. Version 3.9.6 improves sending results to DEVONthink, revises searching in the built-in archive, and adds usability and security enhancements. It also better handles dates and refines support for Google Chrome bookmarks.
NOTE: Starting with this release DEVONagent Pro requires OS X Mavericks or later.
NEW
Google (PDF) and StartPage plugins added. Tip: Use CoverFlow to scan all found PDF documents easily.

Browsers > DEVONthink databases plugin added; scans all web sites bookmarked in the currently opened DEVONthink databases.

Contextual menu added to tabs.

Option Window > Search Sets > Actions > Destination added for choosing a destination group (requires DEVONthink 2.9.11 or later running concurrently).

Options Formatted Note and Markdown added to Data > Add to DEVONthink and to contextual and action menus of search, browser and archive windows (the Markdown option requires the upcoming DEVONthink 2.9.12).

Improved

Plugins updated: DuckDuckGo, Computer Science > ACM Digital Library, Medical > PubMed, References > SEC, Science > IEEE Xplore, Social Networking > Twitter.

Plugin Browsers > DEVONthink Pro Office renamed to DEVONthink server.

Plugins updated (available via Support Assistant): Stack Overflow (Tags), Last.fm Similar Artists Search.

Searching in results and in the archive revised; the All options find any entered word in any part of the metadata. This is closer to matching of web pages while crawling and to the behaviour of Spotlight.

See Also and bookmarks support also DEVONthink Personal.

Revised View toolbar item of Search windows makes it easier to switch views.

Web views support zooming via gestures.

Plugin menus use localized names if available.

Tabs bars use standard icons for Close and Add buttons.

Better naming of groups automatically created after adding browser pages to the archive.

Automatically generated or proposed filenames avoid characters not supported on Windows.

File results to DEVONthink script updated.

AppleScript support.

Plugin API extended with new, optional 'FileTypes' key.

Retrieving of dates improved if neither the metadata nor the server returned a date for a result.

Date of search results doesn't abbreviate the year anymore.

Date parser improved.

Credentials of URLs are no longer displayed or included in exported data anymore; the Sites tab of the Search Sets panel displays the credentials only while editing the URL.

Better PDF support on macOS Sierra.

Better support for Google Chrome bookmarks.

Help > Report Bug provides more information.

Icon and image caching optimized; speeds up, e.g., drawing tabs bars.

Matching of query terms optimized.

German localization updated.

Better check for updates.

Better console logging.

Better overall reliability and performance.

Fixed
Crash related to the browser address bar when bookmarks of other browsers are used.

Issue where DEVONagent Pro logged some harmless console messages on macOS Sierra.

Issue where plugins outside of Application Support folder but not inside application package couldn't be edited.

Issue where searches in results or in the archive using proximity operators with wildcards returned inaccurate results.

Issue where the contextual menu of archive windows didn't include all Add to DEVONthink options.

Issue where the preview popup of inactive tabs containing online PDF documents didn't work on latest macOS releases.

Issue where the sorting of archive views wasn't persistent.

Issue where trying to drag tabs could close them or create new ones.

Issues related to moving DEVONagent Pro to the Applications folder, especially on macOS Sierra.

Removed
Obsolete plugins: Blekko, Google Scholar (Legal Opinions & Journals).

Obsolete plugins from support assistant: CocoaDev, del.icio.us, Topsy Twitter Link Trackback Search.

Снимки экрана
Процедура установки
Внимание! У Вас нет прав для просмотра скрытого текста.
Версия:

DEVONagent Pro 3.9.6

Разработчик:

DEVONsphere™

Системные требования:

Mac OS X 10.9 или более поздняя версия

Язык интерфейса:

Английский, немецкий, французский.

Размер:

24.13 MB
Вернуться на предыдущую страницу
Похожие новости