Adobe Photoshop CC 2018 v19.1.6
02.09.2018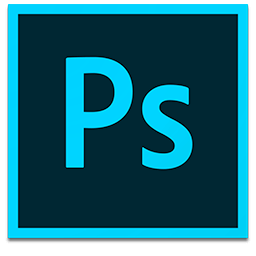 Adobe Photoshop CC 2018 - новая, следующая за CC версия программы для обработки растровой графики. Поддерживается множество графических форматов. Adobe Photoshop позволяет как создавать новые изображения, так и редактировать их. Фотошоп применяют для создания фотореалистических изображений, для работы с цветными отсканированными изображениями, для ретуширования, цветокоррекции, коллажирования, трансформации графики, цветоделения и т.д. Adobe Photoshop располагает всеми методами работы с точечными изображениями, при этом имеет возможность работы со слоями и использует контуры. Программа является безусловным лидером среди профессиональных графических редакторов за счет своих широчайших возможностей, высокой эффективности и скорости работы. Adobe Photoshop предоставляет все необходимые средства для коррекции, монтажа, подготовки изображений к печати и высококачественного вывода.
Что нового:
Version 19.1.5:
Release notes were unavailable when this listing was updated.
Version 19.0.0:
Better Brush Organization:
Organize and save your brushes in the order you want. Drag and drop to reorder, create folders and sub-folders, scale the brush stroke preview, toggle new view modes, and save brush presets with opacity, flow, blend mode, and color.
Brush Performance Improvements:
Don't be slowed down by lagging brushes. New, faster reaction time is especially noticeable when working on large documents with large brushes.
Access Lightroom Photos:
Get your photos from Lightroom Cloud Services right inside Photoshop via Search or the Start Screen. With deeper integration between all the Creative Cloud photography desktop and mobile apps, all your photos are synced and accessible everywhere.
Brush Stroke Smoothing:
Get a more polished look faster with a new smoothing algorithm. Vary the amount of smoothing for cleaner lines, even when using a mouse. Available in the Tool Options bar, along with Flow and Opacity.
Exclusive Brushes From Kyle T. Webster:
Access over 1,000 digital brushes from award-winning illustrator Kyle T. Webster, now available exclusively inside Photoshop.
Variable Fonts:
With new font technology from Adobe, Apple, Google, and Microsoft, you can define variations within each supported font for weight, height, slant, and more.
Quick Share Menu:
Share a flattened copy of your work via email, text, social networks, and more. This feature uses native OS sharing mechanisms, including already authenticated services.
Curvature Pen Tool:
Create paths more quickly, intuitively, and precisely. Push and pull segments directly instead of having to modify Bezier handles, similar to the Curvature tool in Illustrator. Simply double-click to switch between point types.
Path Improvements:
Improve the look and feel of your paths. Choose the color and line thickness to make them easier to see.
Copy And Paste Layers:
Copy and paste multiple layers in groups, keeping the same order and location instead of having to drag them to reorder. Copy layers onto your clipboard and paste them at the desired specific spot in your panel, within and between documents in Photoshop.
Enhanced Tooltips:
Learn about the different tools in Photoshop without leaving the app. With enhanced tooltips, dynamic information surfaces when you hover over a tool.
360 Panorama Workflow:
Edit and export 360 panoramas. Photoshop will maintain important metadata to work with third-party viewers. You can also pan and zoom around your image inside a spherical workspace for a realistic preview experience.
Properties Panel Improvements:
Keep better track of details for Adobe Stock assets by viewing title and license state. View an image and find similar images on the Adobe Stock site. Edit type properties with multiple layers selected, change the leading, and more.
Support For Microsoft Dial:
Native support for Microsoft Dial gives you quick access to important controls without having to use your mouse. Control brush parameters including size, hardness, opacity, flow, and smoothing.
Paste As Plain Text:
Now you can paste text without the styling. No need to spend the time reformatting text after pasting.
Support For HEIF:
Photoshop now supports High Efficiency Image File (HEIF) format, promoted by Apple in macOS 10.13 and iOS 11.0. With depth information provided by the iPhone 7 Plus and future devices, you can create a depth-of-field effect using the Lens Blur filter.
Select and Mask Improvements:
Get more accurate and realistic results with algorithm and performance improvements, especially in cases where the foreground and background color are similar. Other usability and performance improvements include faster Quick Mask and more intuitive view mode settings.
Other:
Also includes: Performance and stability improvements, ability to save large files faster, better face detection for Face-Aware Liquify, better Content-Aware Crop and Content-Aware Fill on edges, and more.
Снимки экрана:
Процедура установки и лечения
Внимание! У Вас нет прав для просмотра скрытого текста.
Версия:

Adobe Photoshop CC 2018 19.1.6.5940

Разработчик:

Adobe Systems

Системные требования:

OS X 10.11 или более поздняя версия, 64-разрядный процессор

Язык интерфейса:

Русский, Английский, Немецкий, Французский и др.

Размер:

1.66 GB
Вернуться на предыдущую страницу
Похожие новости
Теги